Magento 2 Upgrades
Updating your current Magento website will maximize your site's efficacy. Magento 2 enhancements include:
Faster load times
Greatly improved admin interface
Full page caching
With Magento 1.x getting phased out, now is the time to upgrade. Our Magento-certified team can handle all aspects of updating your website to Magento 2.
Amazon Cloud Hosting
Built on the world-class Amazon Cloud platform, our hosting solution includes technical support from in-house experts. 
Speed, scalability and security, plus optional features: 
Proxy Firewall
Varnish Cache
Multi-geo-location clusters
Infinite Scalability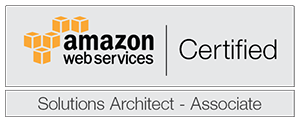 Ask Questions
After 10+ years of building and managing Magento e-commerce websites, our team can put best practices into action to help your business grow. 
Contact us to learn how upgrading to Magento 2 can improve your business efficiency and provide a better shopping experience. ~ Matt Harris
* Some restrictions apply. Please contact us to discuss.