Meet Sales Goals
We can help you make your website a magnet for customers – and give them an optimal shopping experience. We do this by providing cutting-edge marketing insights and sharing best practices to:
Technology Updates
In a world with ever-changing technologies and new challenges arising, your website is a living sales tool. We'll help you pinpoint and implement the most important updates to:
Streamline business performance
Make the best use of your resources
Apply performance metrics and SEO
Customized for You
Our team will share expertise, trends and insights to help your online store grow. We've been working in this industry since it emerged, and are happy to share strategies that can help you succeed.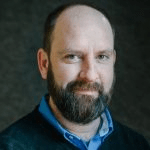 Contact us today to learn how we can help your business grow! ~ Matt Harris