Why Go Mobile?
Today, most shopping searches are done on mobile devices. When you make it easy for shoppers to convert to buyers and purchase from their phone or tablet, you'll have an edge over the competition.
There's more… Google and other search engines now give mobile-friendly websites better visibility than non-mobile sites. So, simply having a correctly-designed website can get you more customers.
A Mecca For Buyers
In a world with ever-changing technologies, we'll help you offer a complete shopping experience. Our team can:
Customized for You
Our team will share expertise, trends and insights to help your online store grow. We've been working in this industry since it emerged, and can help you succeed.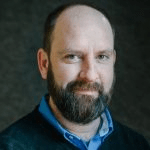 Contact us today to learn how we can help! ~ Matt Harris