Be In the Marketplace
Ever notice when you do an online search for a product, buying options appear right on the search results page, before you even go to a website?
By setting up your product feed on Amazon, Google Shopping, Shopzilla, and other comparison shopping channels, your products can appear to shoppers immediately! 
Expand Your Reach
As Google, Apple and others have changed how people shop, we'll help you reach more customers and make it easy for them to buy. Our team will:
Align your website with top shopping channels
Set up and manage your product feeds in shopping channels
Strategically align actions with your sales goals and seasonal promotions
Customized for You
We're here to handle the technical, strategic and day-to-day management of your Magento e-commerce product feeds. Together, we'll make shopping channels work for you and watch as your sales grow.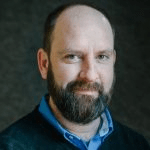 Contact us today to learn how we can help! ~ Matt Harris