Our Team
Harris Web Works is based in New Haven, CT, serving clients across the U.S.
Located in the thriving business community of New Haven, CT, Harris Web Works develops customized websites and online marketing solutions for businesses. Services include: technical consultation & website programming; writing & content creation; design; social media management; and SEO implementation.
Matthew Harris, Founder and President
Matthew began designing and building websites in 1995, and has since grown Harris Web Works (formerly Medium Well) into a full-service online marketing provider. He continuously adds expertise to become proficient in the evolving world of e-commerce, digital marketing, search engine optimization, mobile web, and more. Client work includes large corporate websites to comprehensive, customized services for small-to-medium sized businesses. He has worked as a designer, programmer, marketer and project manager. Matt is on the Board of Directors of Search Engine Marketing New England (SEMNE), and served as a partner of Digital Media Sync. View Matthew Harris's profile or contact Matt.
Ilene Moyher, Content & Account Manager
Ilene uses her project management skills, attention to detail, and tenacious follow-up ability to help clients build awareness and understanding of their products and services. She manages website development and updates on WordPress sites, implements online marketing campaigns, and thrives on collaborating as part of a team. Throughout 15+ years in marketing and communications, Ilene has ushered many projects from inception to completion, including websites, newsletters, social media content, brochures, videos, and articles. She earned a BS from Drexel University and has worked both as an independent consultant and for large corporations. Certifications include Google Analytics and Graphic Design. View Ilene Moyher's profile or contact Ilene
Winnie Chung, E-Commerce and Marketing Associate

Winnie handles e-commerce implementation for clients. Her responsibilities include managing and updating e-commerce websites built in Magento, along with Facebook Stores and other major shopping channels. She has a MA in Communications Studies from the University of Rhode Island. Winnie administrated social media activities and weekly workshops for Digital Media Sync. Winnie is a Magento Certified Solution Specialist. View Winnie Chung's profile or contact Winnie
Katie Carbone, Design and Marketing Assistant
After graduating from the University of New Haven in 2012 with her BA in Graphic Design, Katie worked as a designer for several publications (both print and digital) before finding a place at Harris Web Works. She has since discovered a love for web design, and enjoys the work she does in Magento, WordPress, social marketing, and more. In her off time, Katie enjoys drawing, playing music, athletics, and traveling. Contact Katie
Warren Johnson, Chief of Technology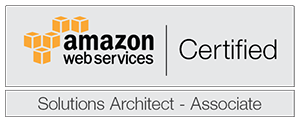 Warren began his career in technology in the early 1990s by building an online computer game company. Since then, he has dedicated his time to programming, database design and Linux system administration. He spent six years as a partner in an Internet datacenter business before joining Harris Web Works as Chief of Technology. He utilizes his expertise in programming, technical project management and system administration to ensure a coordinated and successful implementation of client technology needs. Warren is an Amazon Web Services Solutions Architect.
Jo Ben-Atar, Sales Director
Jo focuses on providing the right solutions to fit customers' needs along with excellent customer service. Her consultative sales style starts with understanding clients' goals and current market trends in order to recommend smart, relevant digital solutions. She has sold technology and marketing solutions to clients ranging from start-ups to Fortune 500 brands. She helped create microsites and other custom digital solutions for AT&T, UPS and AmEx. Jo is pleased to be working with this New Haven based company, helping small and midsize companies get the website expertise they need to increase their sales and business processes. She is an avid gardener and enjoys reading about the evolving role of women in technology. View Jo Ben-Atar's profile or contact Jo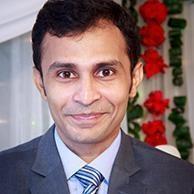 Enamul Haque, Programmer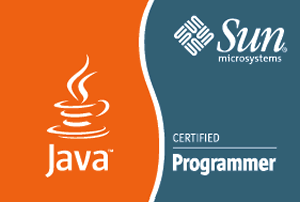 Enamul is a professional coder with expertise in Joomla and all major components (Zoo, Virtuemart, K2, SobiPro, MosetsTree, etc.), Magento, WordPress, Shopscript, PHPMyDirectory, and ClipShare. His web development and programming experience includes PHP(MVC frameworks), JQuery, Javascript, Ajax, HTML, Css, XML, SOAP, and EasyFlex. He specializes in troubleshooting and resolving issues quickly. His achievements include: Bachelor's and Master's degrees, a diploma in Internet Application Development, Magento Certified Front End Developer, and SCJP Certification (Sun Certified Java Programmer in J2SE). View Enamul Haque's profile
Tim Storck, Programmer
Tim is a web developer certified by the A100 apprenticeship program. He graduated from Norwalk Community College with a degree in Computer Science, and received certificates for Web Development and Smartphone App Development there. He is experienced in XML, XHTML, HTML5, CSS3, SCSS, Bootstrap, JavaScript, jQuery, Meteor, MySQL, MongoDB, PHP, and Android. Tim is currently working toward Drupal and Magento certifications. Tim enjoys summitting peaks and playing guitar.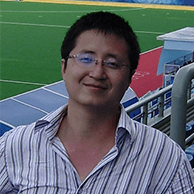 Lei Ma, Programmer
Lei is a WordPress developer who has developed many websites over the past 8+ years. In addition to being skilled at building optimal sites, Lei assists with technical and troubleshooting issues. His expertise is mainly in front-end, WordPresss and website development. He loves science fiction, horror movies and is a fan of the NBA. View Lei Ma's profile
Bhavini Ganatra, Programmer
Bhavini has over a decade of experience in web software development, and specializes in custom web development. She has expertise in back-end technologies including PHP, MySQL and knowledge of front-end technologies including HTML5, CSS3 and jQuery. Bhavini has worked on many custom themes and plugins for WordPress and has developed Magento themes for clients (Magento Certification in process). She approaches her work by combining the technical aspects of programming with attention to client needs. Bhavini strives to live life to the fullest, keep smiling, and share her fun-loving personality with those around her.
Contact us to learn how we can help your business grow!