United Against Malaria
Site Inspires and Enables Actions that Save Lives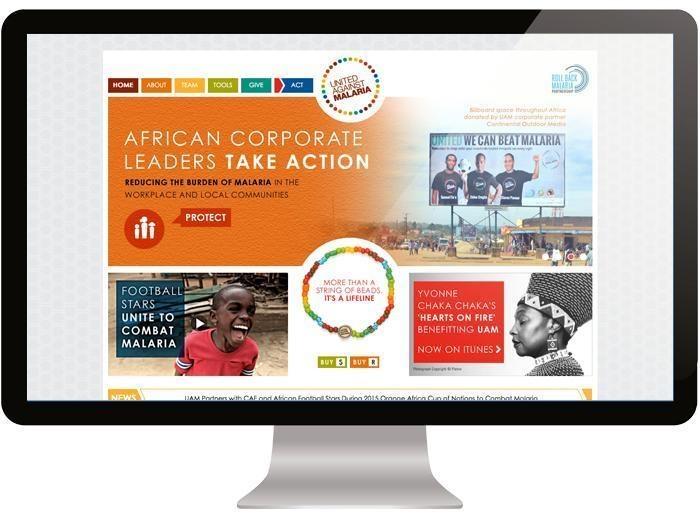 Medium Well completed the production work on a new homepage design for United Against Malaria, in partnership with Fox and Gazelle communications agency, who designed the look of the site. We built the site to adhere to strict design and branding guidelines, with the goal of making it easy to use for site administrators and visitors.
The website aims to build support for this very important cause. Malaria is a devastating disease that disproportionately affects the poor and vulnerable, primarily young children and pregnant women in Africa who are more likely to be exposed to infection due to lower immunity levels and have the most limited access to malaria prevention, treatment, and control measures. United Against Malaria is working to reduce the number of malaria deaths to near zero. Founded in advance of the 2010 World Cup in South Africa, United Against Malaria (UAM) is an alliance of football (soccer) teams, celebrities, health and advocacy organizations, governments and corporations who have united together against malaria. (from UAM About page)
It was an honor to work on a project with such an important mission!
NOTE: In May 2015, Medium Well became Harris Web Works. This new name reflects our commitment to providing a complete range of online business services, and builds upon the reputation of our founder, Matt Harris. This project was completed while we were still Medium Well.