Responsive Magento Hosting Services
Why Dedicate Magento Hosting Services
Magento is currently the most popular CMS software for ecommerce stores. If you have been using Magento for some time now, chances are that you spend a lot of time on database troubleshooting and optimization after an extension is updated. As a matter of fact, the most common concern for the Magento store owners is to make sure that they get the best performance from an infrastructure which is running at optimum capacity. However, this is something that is easier said than done.
Magento is now used by more than one-third of the ecommerce stores all over the world. While there are many other systems too, Magento is the most common choice for people looking to deploy a fully integrated shopping platform which can easily handle all of their online business needs. However, performance optimization with Magento is something that can be very complex and time-consuming.  A dedicated Magento hosting provider is an excellent way to take care of all these performance optimization issues.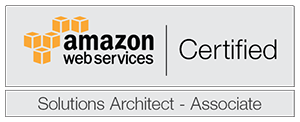 Benefits Working With a Magento Hosting Partner
Optimization of Database
While Magento comes with all the tools that a store owner might require, it is pretty demanding CMS system if database optimization is taken into consideration. Regular reindexing is required to make sure that the performance of the Magento store is at its best. All the database optimization needs will be taken care of with our Magento hosting services to make sure that you are able to focus on other important aspects of your business.
Performance Tuning
As your Magento store grows, there is also a significant increase in a number of images and static data. Our Magento hosting service will allow you to move these images on Amazon's Content Delivery Network (CDN) while also enabling caching. This will help in improving the download speed while also reducing the load on your server.
Better Security
While Magento does have several security features, it only helps to have some additional security measures in places to avoid any kind of security breaches. With our managed cloud hosting, controlled authentication, comprehensive monitoring, and regular audits are some of the ways with which we can provide your store with a much better security.
Magento hosting is a simple and cost-efficient way to significantly improve the performance and security of your Magento store. We also excel at offering custom hosting solutions to our clients to make sure that their complex requirements are effectively met.
Why Harris Web Works Magento Managed Hosting Services
We realize that Commerce businesses need the latest security patches, and reliable site speed, uptime, and disaster recovery protection.  Ecommerce websites with ERP and third-party  integrations keeping your website running seamless is paramount. As a Magento Business Solutions Partner with certified Magento developers and administrators, you will be working with a proficient partner that can maintain your website and grow your Magento 2 Commerce and Magento 2 Open Source sites. As your Magento Managed Host provider, your back-end and front-end technologies will be taken care of allowing your eCommerce website remain current while running smoothly.
Contact us today and let our experts take care of the smooth functioning of your Magento store!