Global – Speed
Whether you sell wearables, household items, electronics, industrial supplies, or something else, feature-rich Magento provides an optimal online shopping experience. 
Our experienced Magento team will: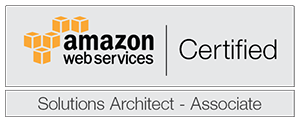 Scalable for Growth
As more people shop from their phones and tablets, retailers with mobile-friendly e-commerce sites have an edge.
To maximize your site's efficacy, we will:
Make your Magento site mobile-friendly and responsive
Correctly apply Magento themes to keep the website running well
Handle complex 3rd party software integrations
Ensure strong representation of your branding
Ask Questions
After 10+ years of building and managing Magento e-commerce websites, our team can put best practices into action to help your business grow. 
Contact us to learn how the widely-used and reliable Magento platform can work for you. ~ Matt Harris