Complete Magento Website Development Support
As the preeminent platform for building robust ecommerce websites, Magento lets businesses provide a world-class online store.
Our Magento-certified team leverages the tool's many features to create custom websites for businesses with diverse and complex ecommerce needs. We can:
Design, code and build your custom Magento ecommerce website
Consult on best practices and customizations for your website
Apply custom themes that provide the functionality you need, without extras that can slow down the site
Customized & Reliable Functionality
To maximize your investment, we can automate and integrate back-office business functions into your Magento website.
Our team can handle the following integrations and more: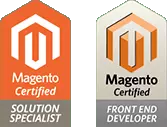 Experienced Magento Website Development Team
Since we began building Magento ecommerce websites over a decade ago, we've become experts in the technology and trends that impact buying. For example, we now strongly focus on providing websites that perform and look as good on phones and tablets as they do on computer screens.
The result is our clients get more sales opportunities, use digital technology more efficiently, and grow their businesses!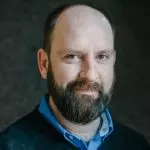 Contact us to learn how our certified team can help the Magento platform work for you. ~ Matt Harris