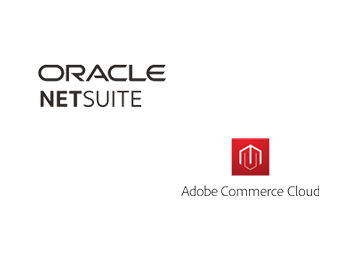 Wisconsin NetSuite ERP Solution Consultants
NetSuite solution consultants helping businesses in Wisconsin with Magento websites streamline mission-critical processes including general ledger and core financials to supply chain management, warehouse and fulfillment, and advanced planning.
Experts in Magento & NetSuite Gaining You Better Visibility Across Your Businesses' Operations. Harris Web Works is a NetSuite Solution Provider & Consultant in Wisconsin
As a top NetSuite Wisconsin solution provider and partner, we have both Magento development and NetSuite experience for all your ERP needs. We deliver NetSuite ERP support in our offices in Wisconsin. As a NetSuite partner with ERP integration with Magento, our services include:
NetSuite Magento Consulting
NetSuite Magento Implementations
NetSuite Magento Integration
NetSuite Magento Support
In-House Wisconsin NetSuite Consultants
Our NetSuite consulting team works with businesses with Magento websites to customize NetSuite's various modules and add-ons to fit your unique business requirements. Our Wisconsin NetSuite Consultants have experience with NetSuite installs, NetSuite customizations and NetSuite Magento integrations.

Not Using NetSuite with Magento?
Schedule your personal NetSuite demonstration and discover why 40,000+ companies have streamlined their businesses processes and see how NetSuite can help streamline your business activities.
Case Study Section
Read our case study to learn how RubiTrux is becoming a leading U.S. Jeep shop. Harris Web Works worked with RubiTrux on a newly integrated Adobe Commerce-NetSuite ERP system that provides real-time picture of the company's sales, inventory, account, and other back-office systems to help them navigate their business.
Are you ready to discover how NetSuite can help take your Magento website to the next level & provide better operational visibility?