Idera
Biopharmaceutical Company Site has HIPAA-Compliant Integrations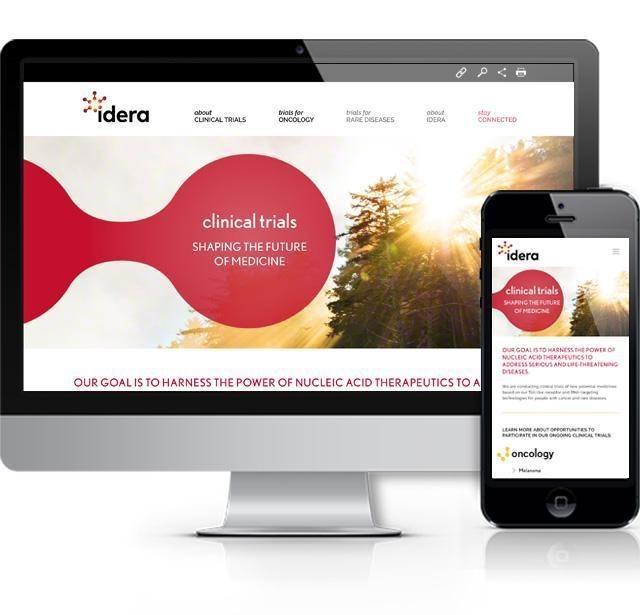 Idera Clinical Trials is a specialized segment of Idera Pharmaceuticals, a clinical-stage biopharmaceutical company focused on advancing RNA-based treatments for people with cancer and rare diseases. Idera Clinical Trials has its own website due to unique branding, design, and user needs.
Harris Web Works built the clinical trials website in conjunction with Fox + Gazelle communications agency, who designed the site.
Overview of work handled by Harris Web Works:
Built website in WordPress Content Management System (CMS)
Created a mechanism for sharing information about clinical trials
Customized form submissions for iContact integration
Set up HIPAA-compliant data collection and integration with LuxSci
Handle ongoing content and functionality updates
Create and send e-blasts
In addition to building the site and managing ongoing content updates, HWW also provides advanced hosting service:
Set up and manage enterprise level cloud hosting on Amazon Web Services (AWS) datacenter network
Best-in-class hosting provides optimal redundancy, uptime and performance
Hosting continually monitored and backed up for maximum stability and continuity of service
Engineering, development and support by AWS certified technicians
NOTE: In May 2015, Medium Well became Harris Web Works. This site was built while we were still Medium Well.
Select Projects:
Magento - Industrial, Manufacturing
Magento - Consumer, Retail
Biopharmaceutical & Life Sciences